Welding Turntable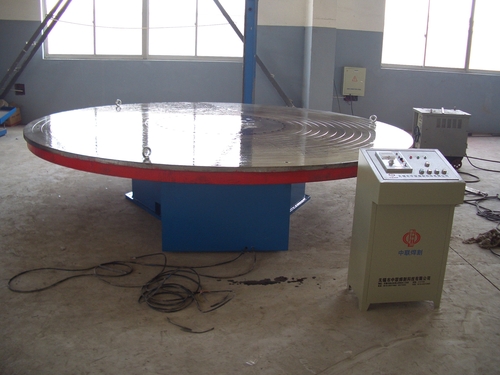 Welding Turntable
Product Code : HB-3T
Brand Name : Wuxi zhonglian
With the help of our offered Welding Turntable, people will be able to excellently weld and create deposition rates at higher level. Based on its working ability and user friendly operations, even the inexperienced welding operators can handle this machine safely while allowing concentration on the welding functions. The modular design consumes less space while allowing unrestricted movement all over the workplace. All the components of our Welding Turntable are incorporated with plenty of safety features such as variable speed tilt and back lash control are to name a few. These features help in rendering safe, reliable and productive operations.

3T Welding Turntable:
Major Products:

Very Cost Effective
Rigid Construction
Dimensional Accuracy
Exquisite Finish
Main Technical Parameters
Load

Turning Veloctity (rpm)

The diameter of worktable (mm)

The power of motor (kw)

The way of setting

300kg

0.1-1

600 User defined

0.37

Frequency conversion stepless

1t

0.05-0.5

1200 User defined

0.75

3t

0.05-0.5

1400 User defined

1.5

10t

0.05-0.5

2000 User defined

2.2

20t

0.05-0.5

2500 User defined

4

30t

0.04-0.4

3000 User defined

4
Wuxi Zhonglian Welding and Cutting Technology Co. Ltd.
Luqu Industrial Park, Yangshan Town, Wuxi - 214156, Jiangsu, China
Mr. Jifeng Zhou
Mr. James
Skype ID: wxzlhg-angela